Social Media with KELLYBRADY
What is the first thing you do in the morning? Grab your phone and most likely open an app such as Facebook and scroll for a few minutes to gauge the world you will interact with that day. We live much of our lives on social media and expect potential brands be there too, which is why businesses needs a social media presence. Every business needs a customized social media strategy that matches their goals and needs. With a strong strategy in place, you can utilize one of the quickest and most effective ways to connect with your target audience.
Social media is a collective term for websites and applications that offer community, interaction, content sharing and collaboration such as Facebook, Instagram, Twitter, LinkedIn, TikTok and Pinterest. Many individuals use social media to stay connected with friends and family, while businesses use social media to promote their services and products.
Paid social media advertising is the use of social media platforms to serve targeted ads to your audience to build your brand, increase sales, generate leads, and drive website traffic.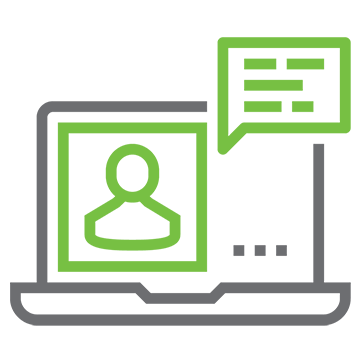 What Social Media can do to benefit your business
Like it or not, organic reach is harder and harder to achieve without paid social media advertising. Your customers are on social media, and you need to be there, too. Social media is a great way to engage and interact with your customers and potential customers. You can truly hone in on your target audience with information like gender, age, location, occupation, interests and household income. With the advanced targeting capabilities available on social media, you have the opportunity to create content around your specific audience. Once you have an engaging audience of a certain size, KELLYBRADY can take it one step further and create a campaign that targets an audience that looks and acts like your current customers. Thus, giving you the advantage over your competitors to reach new and engaging customers that are likely to interact with your ads.
Social media advertising is also an extremely effective strategy to put your business in front of your existing followers or a larger audience. It offers advertising options for brands that enable them to run ads across awareness, consideration, and conversion stages of the buyer's journey and provide an ad type during each stage to reach your specific goal. Social media makes it easy to test different ad copy, creative and compare the results to truly understand what your customers are wanting to see.
Also, with social media analytics tools you get immediate access to insights. You could put out a sponsored post and hours later have an idea of engagement.
Why choose KELLYBRADY for Social Media Advertising and Management?
An effective social media strategy requires an experienced team to execute that strategy. At KELLYBRADY, we know you want to get more sales, leads, or followers but we take the time to understand your overall goals and put together a plan that is right for you and your business using data-driven strategies to help you achieve the best return on investment.
Our Process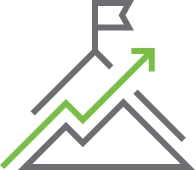 Establish Goals
Establish campaign objectives including key performance metrics to ensure our campaign strategy aligns with client goals and expectations.
Target Audience
Identify client's target audience, those that are likely to want your product or service. Social Media has many targeting options including age, gender, income, location, interests, or a myriad of other factors we can utilize to hone in on your customers.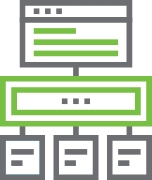 Campaign Set-Up
Create a campaign that aligns with the client KPIs and budget. Campaign objectives range from brand awareness, reach, video views, lead generation, website traffic, engagement, etc..
Create Compelling Content
Combine copy and enticing creative that compels and encourages your target audience to engage with the brand.
Launch Campaign
Go live with the campaign! Following a learning phase, we will optimize and make any adjustments necessary to improve and expand performance.
Account Management & Analysis
We will continuously monitor the campaign, analyze metrics and performance and provide relevant feedback and reporting.