Optimized paid search campaigns that perform
Paid Search is a marketing strategy that allows your business to connect with potential customers when they are actively looking for your product or service. Paid search allows you to show your ads on search engines results pages ( SERPs ) via effective engines like Google or Microsoft (formerly Bing). With millions of people searching for top-notch products and services online, these platforms offer a means to promote your business to potential customers.
Paid search offers business owners the opportunity to rank in the paid listings of the search engines designated by the word "Ad" next to it.
You determine the amount you want to spend on the entire project and the budgets will be controlled at the campaign level. The keywords and description text in your ads will spur and convince potential customers to engage with your ad.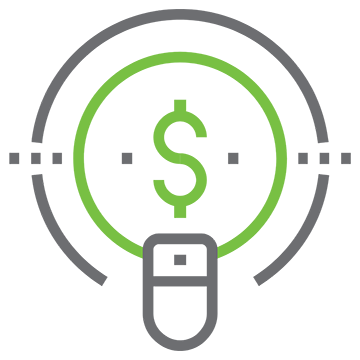 Partners


Why Choose KELLYBRADY for Paid Search Marketing?
At KELLYBRADY our team of Certified Paid Search (PPC) experts build high-performance campaigns that leverage veteran talent with a human touch and integrate the most current industry technologies and trends.
KELLYBRADY is a Google Premier Partner which is only awarded to the top 3% of participating companies. This allows our Paid Search experts access to the newest tools, latest updates and changes, as well as access to beta programs in Google Ads. We will help you gain access to these tools and updates before your competitors.
We build custom tailored, well-crafted and thought-out marketing tactics to help you succeed. Our distinctive marketing strategies will help you meet your goals, drive more traffic to your website and landing pages and generate the desired results of your business.
Key Benefits of Paid Search
Millions of people visit search engines like Google or Microsoft (formerly Bing) on a daily basis. It's wise to utilize such an opportunity and help your business rank top of the SERPs. Key benefits of paid search include:
Educate people on your brand to increase brand recognition
Reach potential customers actively searching for your product and are more likely to convert
Increase reach and grow customer base
Drive quality, relevant traffic to your website
Increase market share
Real time advertising
Increase leads, sales, revenue
Budget control
Measurable results, insights and analytics
With the metrics associated with paid search, we help our clients make better use of their advertising budget and develop ways to improve results.
Our Process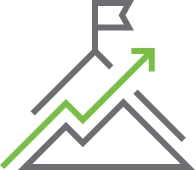 Establish Goals
Determine what you want to accomplish and utilize marketing goals to create your strategy that matches your needs. Identify key performance indicators to track conversions, clicks, impressions, etc.
Keyword Research
Understand the client and what they are wanting promoted then identify the best keywords that are likely to drive high quality traffic.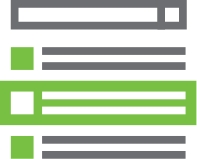 Create Ad Copy
Write expanded and responsive text ads that are relevant to what is being promoted.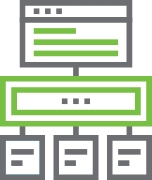 Campaign Set-Up
Create campaigns based off client goals and what is to be promoted along with budget. We help you get the most out of your budget to reach the right audience. We create campaigns targeting high quality traffic that is likely to interact and convert.
Launch Campaign
Go live! Monitor results and make any necessary adjustments to improve performance.
Ongoing Management
Our team will provide continuous monitoring, feedback and recommendations based on campaign metrics and performance.