Pansophic Learning
When focusing on the complete rebuild of the Pansophic website, it was a goal of the team to create a modern website that has transitions and animations to give it a high-end feel, while also keeping it clean and easy to navigate for the user. This is demonstrated by the statistics that are shown on the homepage as well as the simple design kept throughout the entire website. The largest feature on this website is located on the Careers page, which is a direct integration with a company called Greenhouse. After learning the ins and outs of this hiring platform, the team then had the knowledge and confidence to start building. The final product includes the website automatically pulling the job postings, populating all the specific job information, and allowing a user to apply for a job without leaving the website. This allows the client to not change how they were posting jobs through Greenhouse. This is a testament of how we will do everything possible to exceed the client expectations.
Design
When starting to work on the design for this site we wanted to give it a modern feel that is clean, open and had a great user experience. We were able to accomplish this by simplifying the color palette and using clean typography. We also wanted an easy way to show that Pansophic works on a global scale and has a positive impact on many lives.
Imagery
We wanted to use imagery that showcases the students and staff member that make up Pansophic.
Image Approach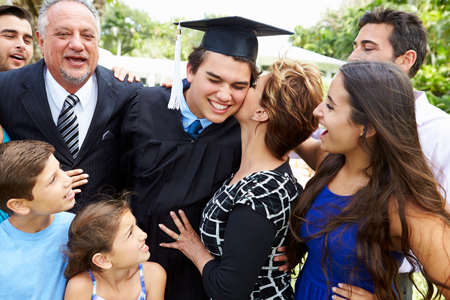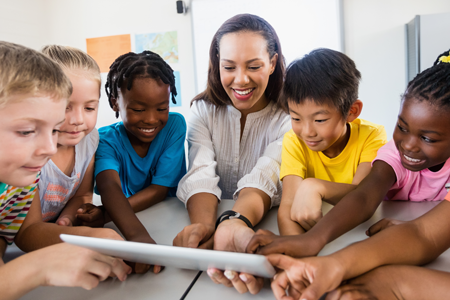 Iconography
For this site we wanted to bring more of their color palette into the design with these fun icons and the use of minimal color to make them pop. We also utilized FontAwesome on the Schools and Career filters to cut down on load time, but still have a fresh and friendly look and feel.

Development
Our first step with every website begins with the discovery phase of the project where we work with the stakeholders to determine the scope of the project. During the vetting process we concluded that this project would be comprised of your normal website items, such as your typical pages, but also feature two additional components that are more in-depth; an interactive map allowing users to see at-a-glance where Pansophic's schools are located, and a custom-built CMS plugin which would encompass all required functionality to allow users to easily search and find job openings.
View Project
This project was a huge success which brought Pansophic's static website into the modern age featuring the most popular CMS platform, making website updates a breeze and no matter how complex the website update is, they can now do their updates without requiring a developer. Pansophic's website allows the site administrators to effortlessly oversee and control the state of the website and promotes user engagement, because of the enhanced user experience making the site more enjoyable overall.