Accel Schools
Accel schools is just one of many properties owned by Pansophic Learning. They are a leading education provider across the nation. They have seen exponential growth in their online education sector due to the worldwide shift into digital education.
For the Accel website build, the focus was to create a clean and modern website that was also informative to users about 50+ schools and the programs they offer. This was accomplished by creating a sophisticated school search feature that allowed users to search for schools that are near the city/zip that they enter. On top of that, they are able to filter the schools even further by the programs each school offers. In addition to this, the website got an entire design rehaul that aimed to highlight Accel's accomplishments and what sets them apart from their competition.
Design
We wanted this site to be sophisticated and modern with fun and bright imagery. We utilized modern trends while creating a user experience they can continue to use and grow with. We wanted the site to feel open and clean while utilizing flat icons that pull in their secondary color palette to make them pop. We also created some informational cards for their blog posts on the homepage as well as their school listings as they translate well to various screen sizes while creating an easy user experience.
Imagery
For this being their corporate site we wanted to bring some fun energy with bright colors and happy/diverse students and staff.
Image Approach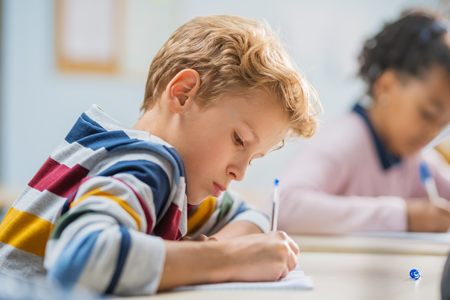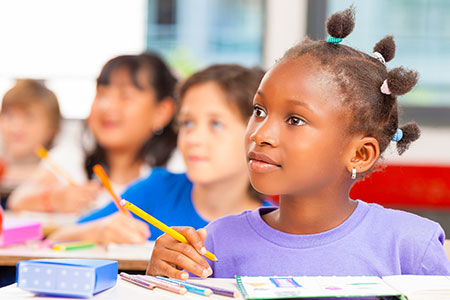 Iconography
For this site we wanted to bring more of their color palette into the design with these fun icons and the use of minimal color to make them pop. We also utilized FontAwesome on the Schools and Career filters to cut down on load time, but still have a fresh and friendly look and feel.
Development
With KELLYBRADYs long term presence in the education sector, Accel had no question that KELLYBRADY could bring their website into the 21st century. On the surface Accel Schools look like any other website but we were heavy with custom features and API integrations.
The biggest takeaway from the Accel Schools website is the custom WordPress plugin development with Greenhouse.io. This brought real-time jobs searching to end users looking to be a part of the rapidly growing education market. With no available out of box integrations available for Greenhouse, we went above and beyond what Greenhouse thought their system was capable of and showed them some growth opportunities along the way.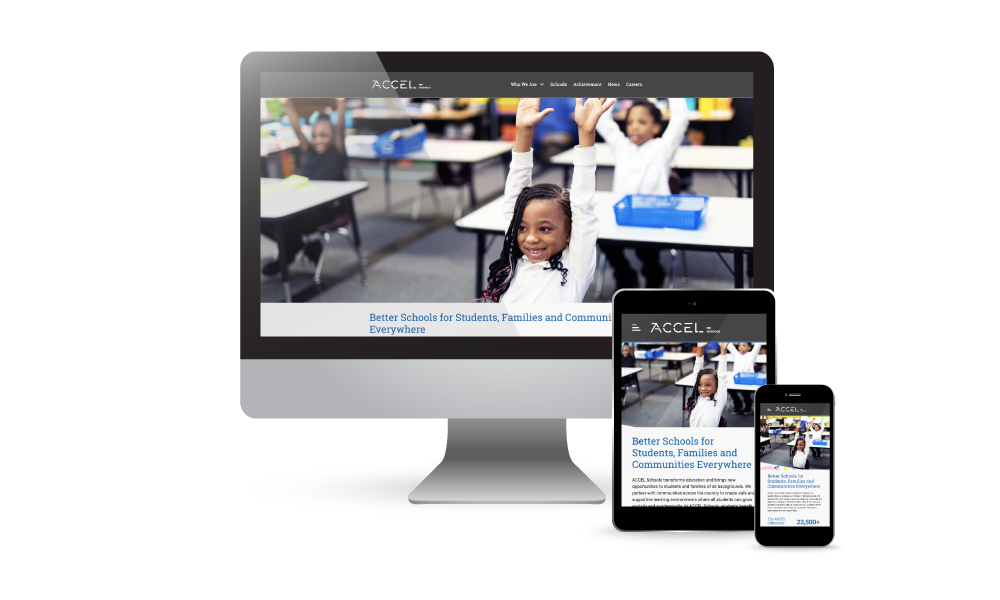 View Project
Another huge win for Accel was with the school search feature. Bringing over 50 education properties together, all with different amenities, locations and services, was no easy task. Our biggest concern was site speed and user experience, but we hit this search and compare feature out of the park. This all custom-developed feature is lightning fast and full of features including google map plotting.
As with any of our work, we look at all aspects of the industry and strive for long standing design and development. This site is full of micro animations, flawless user experience and blazing fast.